Community Worship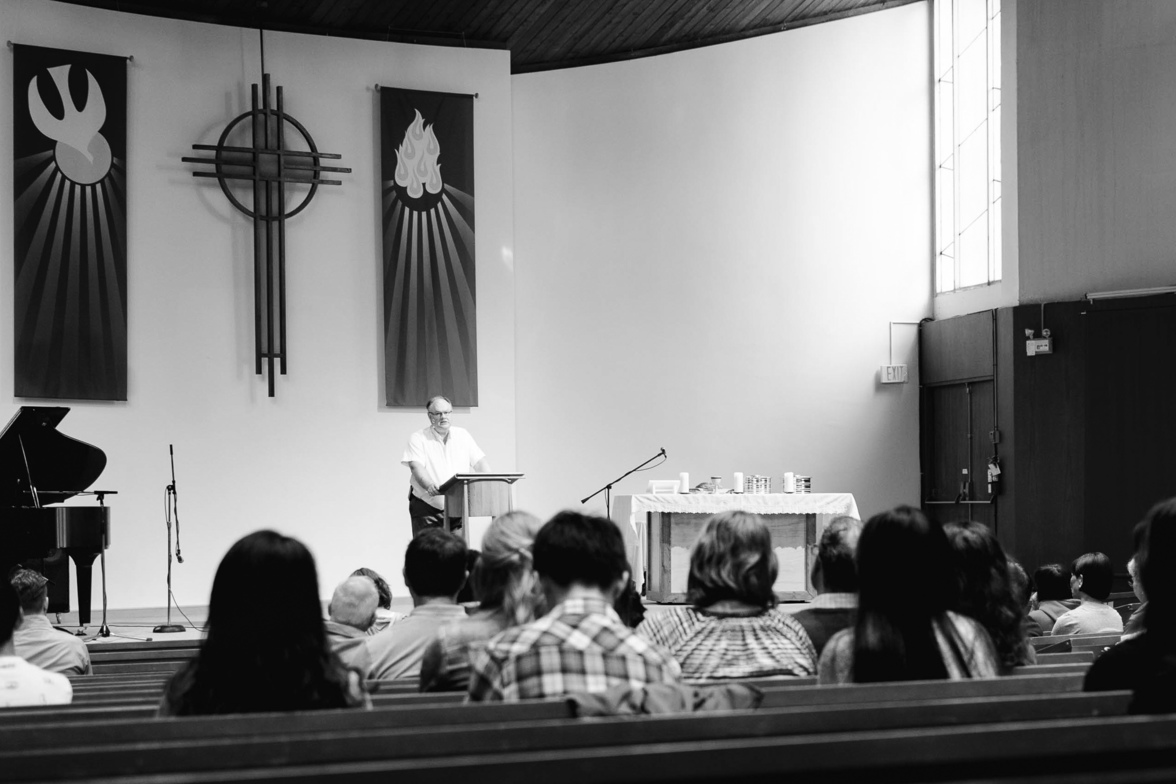 Our Sunday worship services (10:00-11:30am and 5:00-6:30pm) are a central part of our community life together. Please join us as we seek to experience God through musical worship, prayer, teaching and fellowship. To help you feel more at home in our service, here is a brief outline of some of the core aspects of our Sunday service and its symbols.
Arriving on Sunday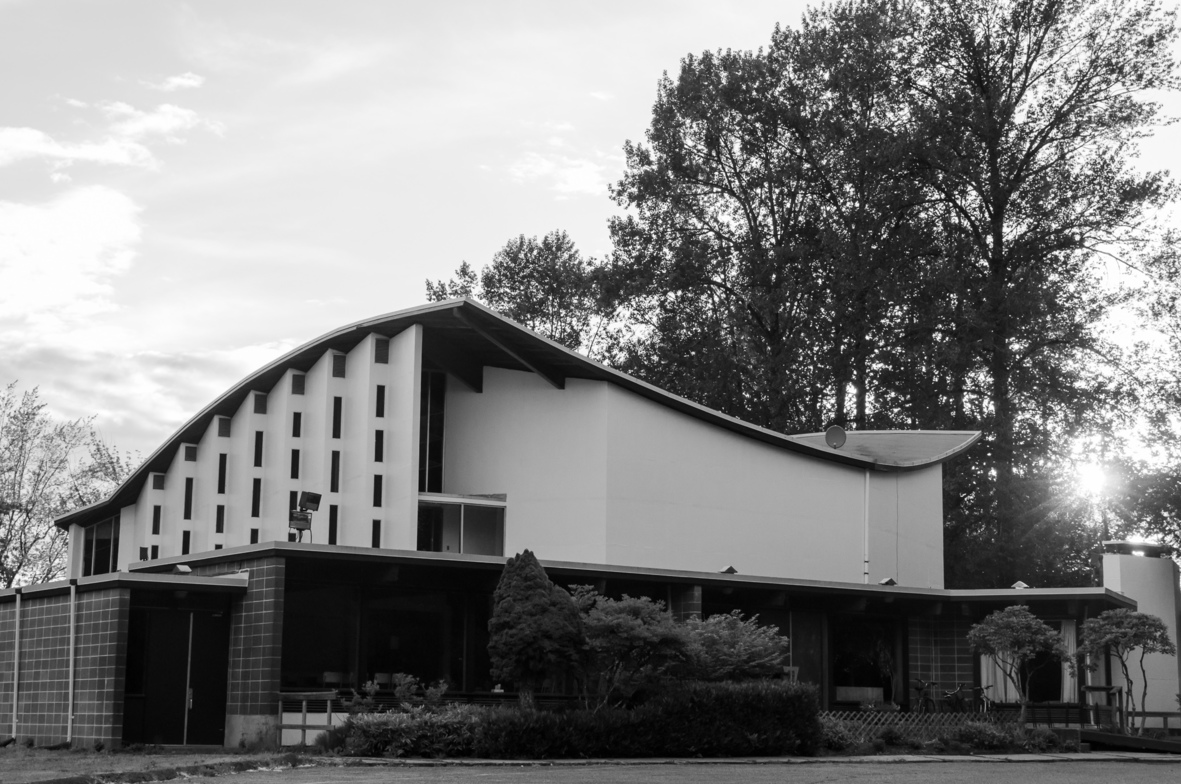 Dress Code: We are a relaxed group and you will find most members dress in the casual to smart-casual range.
Parking: There is plenty of free parking at the church. Our parking lot can be accessed through University Boulevard from the East and West.
Children and Youth: University Chapel provides programs for children from newborns to high school students. To sign-in your small children, look for a welcome table in the Church foyer. Children will begin the service in the sanctuary with the adults and then be dismissed partway through for their own activities. Please see our Children's Ministry and Youth Ministry pages for more information.
Fellowship: On Sunday mornings, coffee is served from 9.30am to encourage fellowship before the service. Similar fellowship happens afterwards over coffee (and quite often a lunch).
Our Liturgy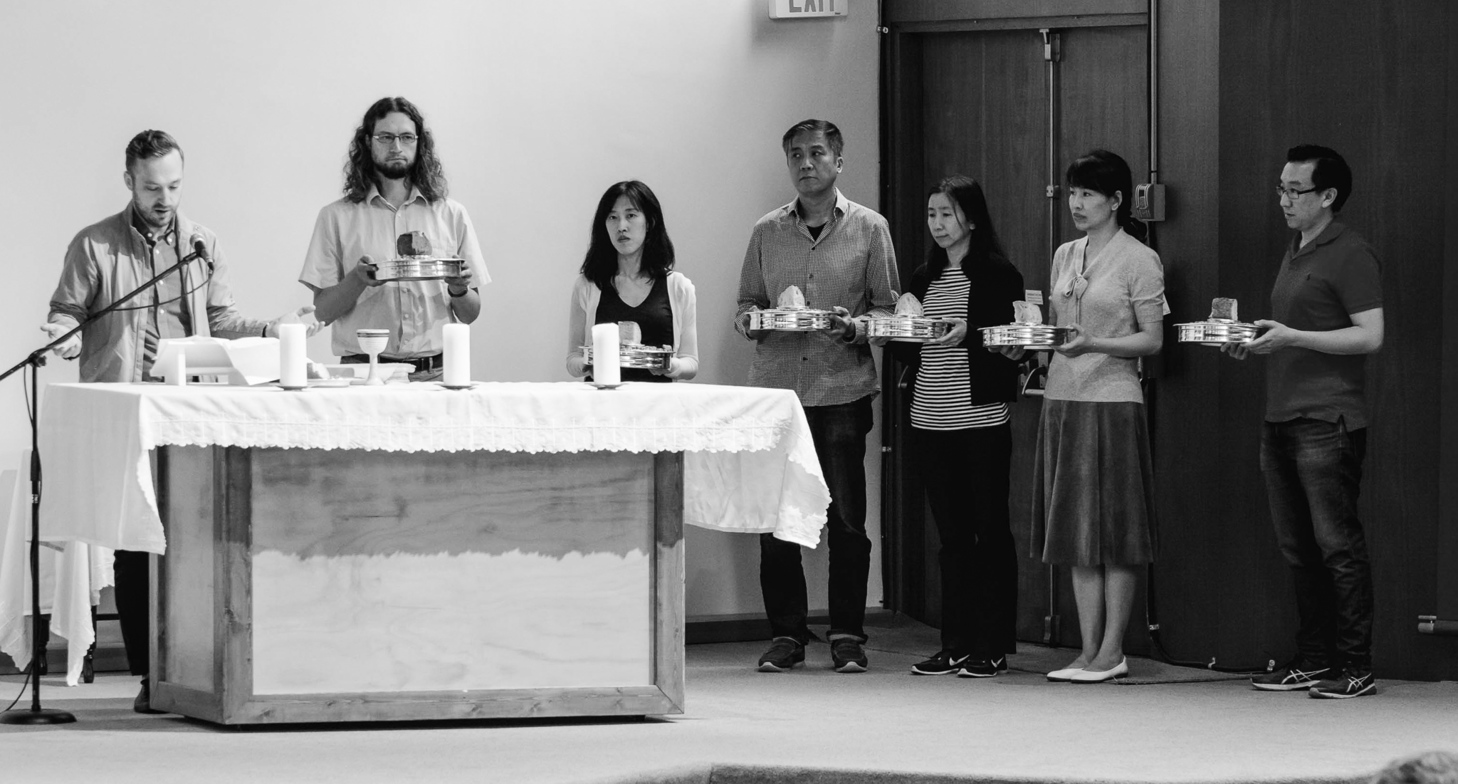 Offering: The offering is an act of worship and an expression of trust and thanksgiving. As we give of our financial resources, we confirm that our sense of security comes from God and not from our wealth and possessions. The offering is used to bless others and to do the work of ministry at University Chapel and around the world. Members of our community contribute in person during the service or through our website.
Communion Celebration: We celebrate communion every week as a remembrance that our God has redeemed us to Himself. No matter how bad our week has been, or how convicting the sermon was, or how we feel right now, we have full access to the Father through the work of the Son in the enabling of the Holy Spirit. All who follow Jesus are welcome to participate in communion.
Communion Leaders & Servers: Communion is led and served by people who know Christ, and who are active in serving God in our community. Each week one of our Growth Groups helps with preparing and serving communion as part of the body of Christ.
Community Prayer: We often have a time of "corporate" or community prayer in the service. Prayer expresses our dependence upon God and trust in Him. In prayer we give our concerns to Him and express our love for each other as we pray for those in need.
Our Sanctuary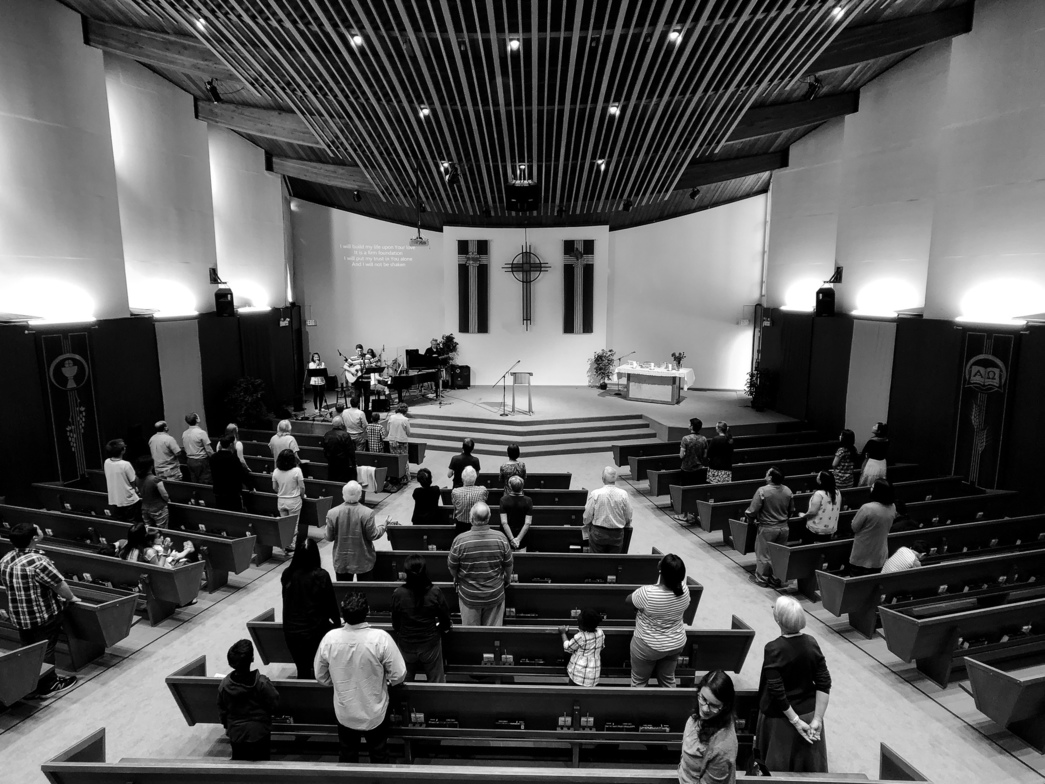 The Cross: In our sanctuary the cross is front and centre. It represents the centrality of the saving work of Christ, who made a full and sufficient sacrifice of himself to bring us to God. Through him we gather and celebrate in worship before our holy and gracious Father in heaven.
Central Podium: The wooden lectern in the centre of the platform was made by one of our members. From it we proclaim the Word of God. It reminds us that God speaks to us through his Word so that we can follow him in the power of the Holy Spirit.
Coloured Hangings (on the Sanctuary Walls): The hangings represent our connection to the eternal, universal church. The colors change with the changing seasons of the church calendar (Christmas, Lent, Easter, etc.) based on traditions that go back to the early church. We also structure our teaching plan (the sermon series and home group curriculum) around the church calendar.
Worship Team to the Side of the Stage: When we worship, God is the audience and we are the "performers". The worship team is not performing but rather leads us as we rejoice before God. We're on the stage and God is the audience enjoying our praise. It is beautiful to God not because of the sounds we make but because of the hearts we bring.