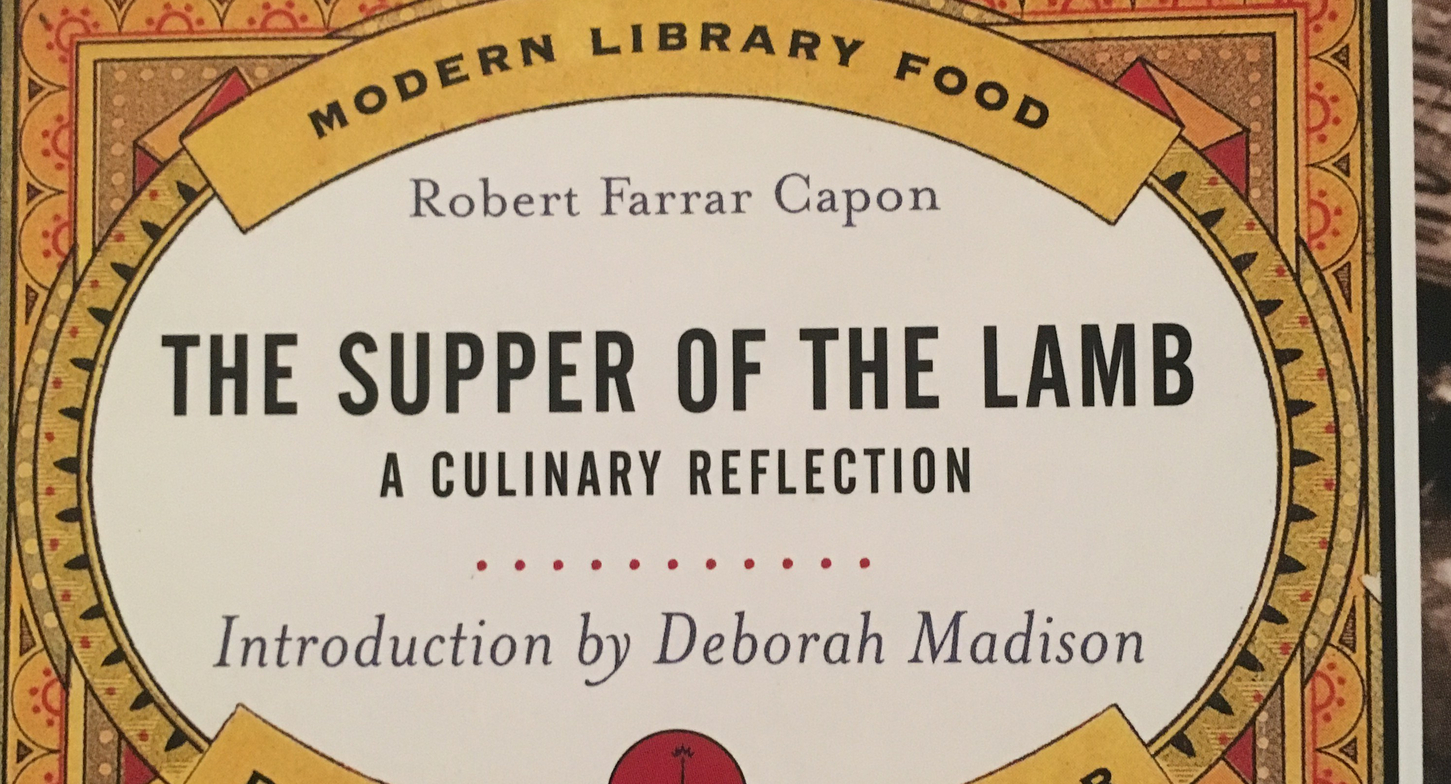 "This book changed my life," said many a reader of Robert Farrar Capon's now classic cookbook (yes, cookbook), The Supper of the Lamb. Okay, it's more than a cookbook. It's really a love letter to God's good creation and an invitation to enjoy and behold His world. Participants will discuss a section of the book on Zoom every other Tuesday, starting on January 26.

You can purchase the book from the Regent College Bookstore (or, if you must, from Amazon). If you would like to participate, but cannot afford the cost of the book, let me know and we will get one for you! Trust me, this is a book you want to OWN.

If you're interested in joinging the book discussion, you can sign up here: https://forms.gle/nRTV5WpLfA3s8fuF6

For the first meeting on Jan. 26, please come having read the preface and chapters 1-4.

Zoom link: https://us02web.zoom.us/j/88521726624

2.5 *As an added bonus, Rachel will be hosting 'Recipes with Rachel' once a month. This is going to be an opportunity to do some fun cooking together over Zoom and will definitely complement the material in the book! The specific dates are still to be determined.